The UnderWorld is a $1 Billion per year machine, just in ransomware alone.
Our main goal was to enlighten and educate our audience. Anyone can buy custom, point-and-click malware for any "project" they desire. How can a finite team with fixed resources, fight against a never ending, juggernaut of a machine? Leveraging AI-powered Cylance Products, silencing the threat of The UnderWorld, can now be a reality.
k0sch3i: the face of a digital syndicate
k0sch3i was created as the crowned, dæmon lord of the digitaİ underwørld. A notorious yet cryptic emblem. Deceptive and nefarious, k0sch3i's manipulated DNÅ, is the key to perpetual detection by the vigilant machine that is CylancePROTECT. Dystopian Future Cyberpunk Digital Illustrations by, Wadim Kashin.
Takeaways from each tour stop included brochures, shirts, stickers and more...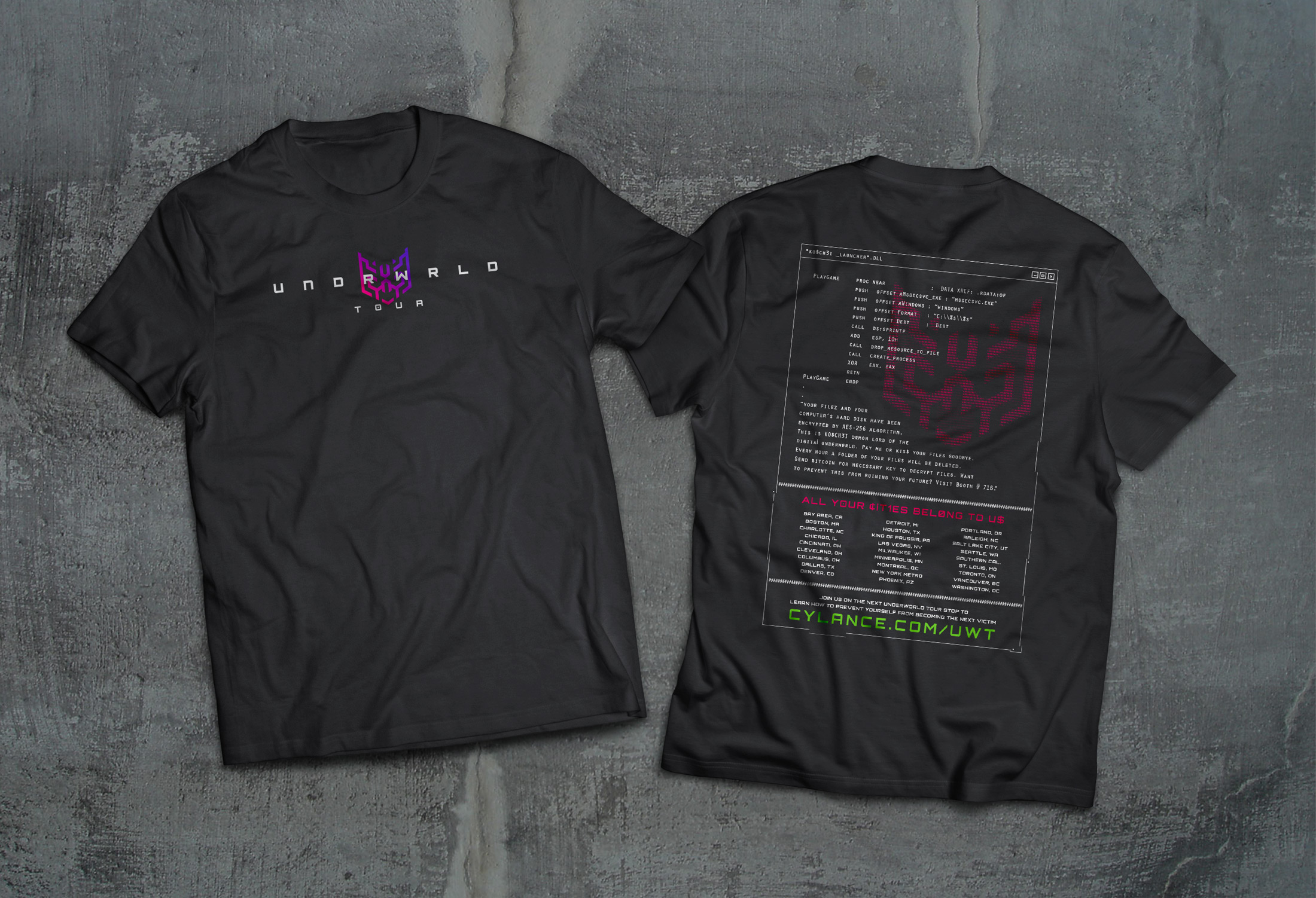 The Outcome
Attendees got the lowdown on the evolution of malware from its primordial worm to the current commoditized product that anyone with an Internet connection can acquire. Thousands of prospects and customers learned just who is using these weapons and what kind of risk they posed for each of them.
They were exposed to live demos of tools that the bad guys are using, in order to separate them from their most valuable intellectual property. Everyone just got a little bit smarter, and more secure.